UMWELTS
Participative Interspecies Performance
2021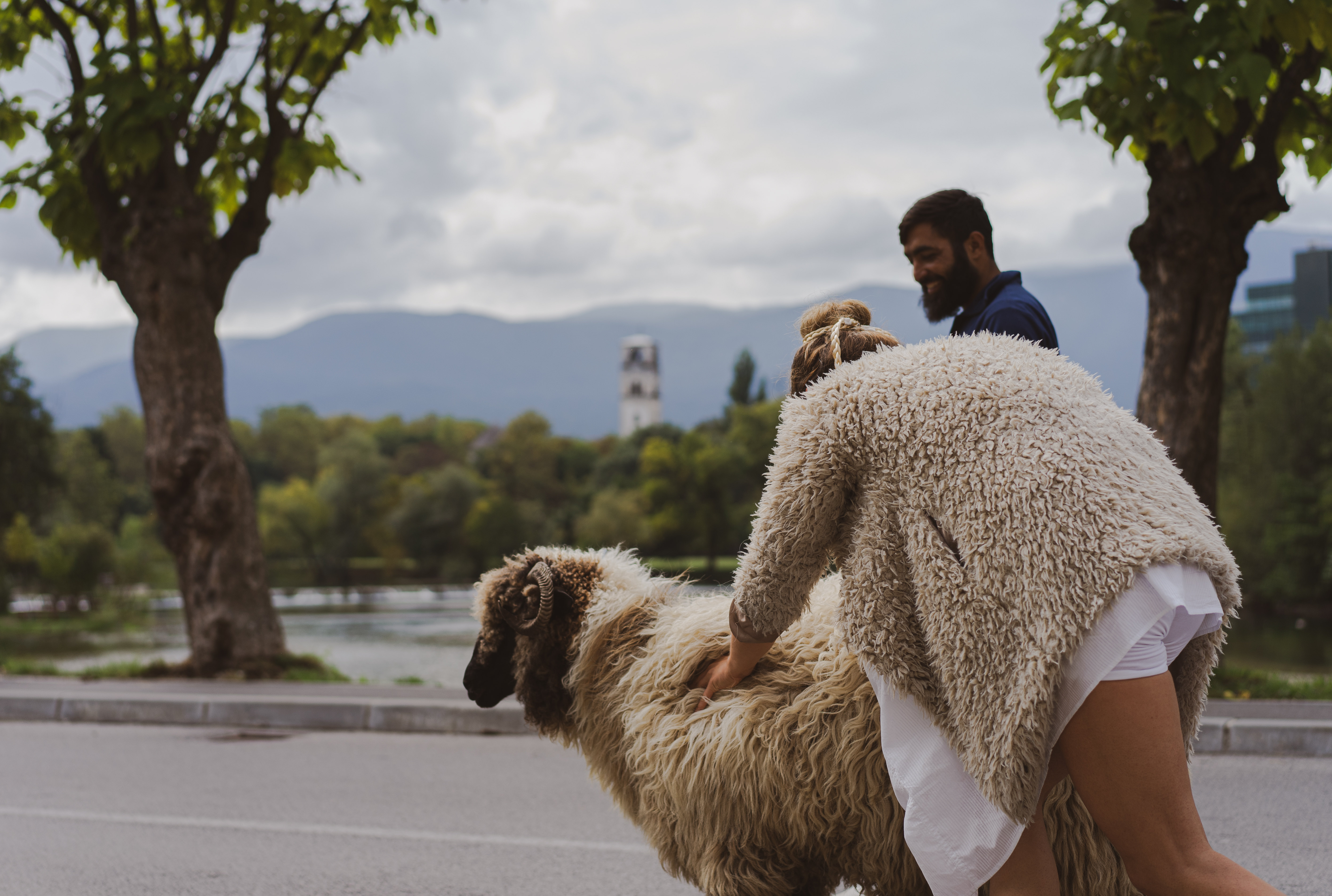 UMWELTS is a spontaneous performative walk of the artist together with a sheep through the Bihać city center (Bosnia and Herzegovina). Embarking on an experimental urban journey in which, together with the sheep, the artist makes decisions by negotiating which spaces they want to explore and visit - the artist creates a series of unpredictable relationships and different encounters which include other types of organisms (human and non-human) within a given space.

This project is a result of the artistic research done within the KRAK Art Residency, located in Bihac, Bosnia and Herzegovina (border with EU). Bihac is a city undergoing a large migrant crisis, with an ongoing debate over freedom of movement or life dignity for human agents belonging to non-European cultures.

Photo Documentation:
Mehmed Mahmutovic

*Using the title UMWELTS, the artist refers to the biologist Jakob von Uexküll (1864–1944) who defined this term as a designation of a specific physical, emotional and semiotic environment in which an individual and any other species live and work.

**The artist focused on the topic of Pastoralism in old Balkan cultures, and migration routes of nomadic shepherds which crossed Bihac, until its industrial urbanization.