Bosnian Girl 2
In-Situ, Performance
2017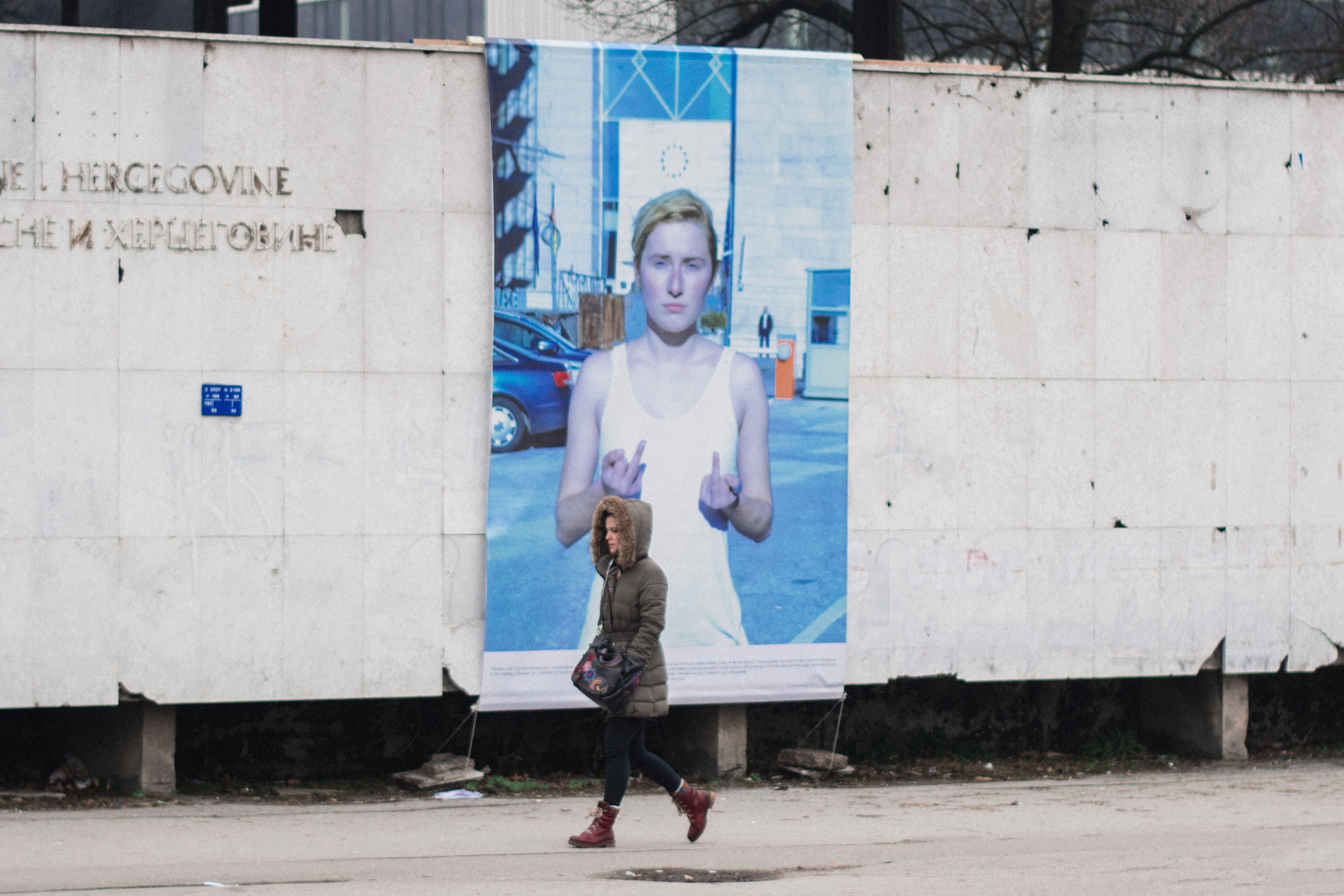 "Bosnian Girl 2" is a performative action that I conducted in front of the EU Delegation to Bosnia and Herzegovina building in Sarajevo on 22/11/2017, the day when the
late verdict for the war criminal Ratko Mladić
, responsible for genocide in Srebrenica— was delivered by the UN Tribunal.
More than 8000 People were brutally murdered in one single day during the
genocide
in Srebrenica, Bosnia and Herzegovina, 1995.
The work "Bosnian Girl 2" holds a reference to the poster "Bosnian Girl" by the Bosnian artist Šejla Kamerić in 2003.
The work is a part of the collection of the most significant post-war bh. contemporary art
"The Sarajevo Storage"
by Pierre Courtin, and has been exhibited both regionally and internationally; including the
Museum of History of Bosnia and Herzegovina, National Gallery of Bosnia and Herzegovina, Museum of Contemporary Art Zagreb, Royal Institute of Arts Stockholm, Festival FK:K Bamberg, Mainoeuvre Gallery Berlin, Art Fair Tblisi,...
Photo Documentation: Simone Morciano